The Ina Mina Dika Concert Flyer.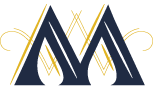 usic is a great method to assist in socialization. A few days ago, on May 3, we had opportunity to take part in a music concert conducted by
Shruti, a local band of the Seattle area
, in support of the non-profit organization Child Relief and You (
CRY
).
One fact that strikes you as you start enjoying the concert is the versatility of the artistes. Almost every artist, it seems, takes part in a vocal rendition in one number, only to strum the guitar on another, or the drums in a third and so on.
The band presented two songs in particular for dedications so that people in the audience could dedicate to their friends and loved ones. Prashant, shown at left, rendered one in the first half and Prasanna & Bipasha, shown at right, rendered the second one. These two songs were well rendered.
This concert reminded me of another that I attended in Bangalore in 2013 presented by
7Sur
, a local band in Bangalore. The concert was titled 'अगर तुम न होते', to celebrate Rajesh Khanna's contributions to Hindi cinema.
One notable surprise at the event was in the CRY flyer. There are many CRY Action Centers in the US, but there is none in Silicon Valley, supposedly home to wealthy entrepreneurial bunch!